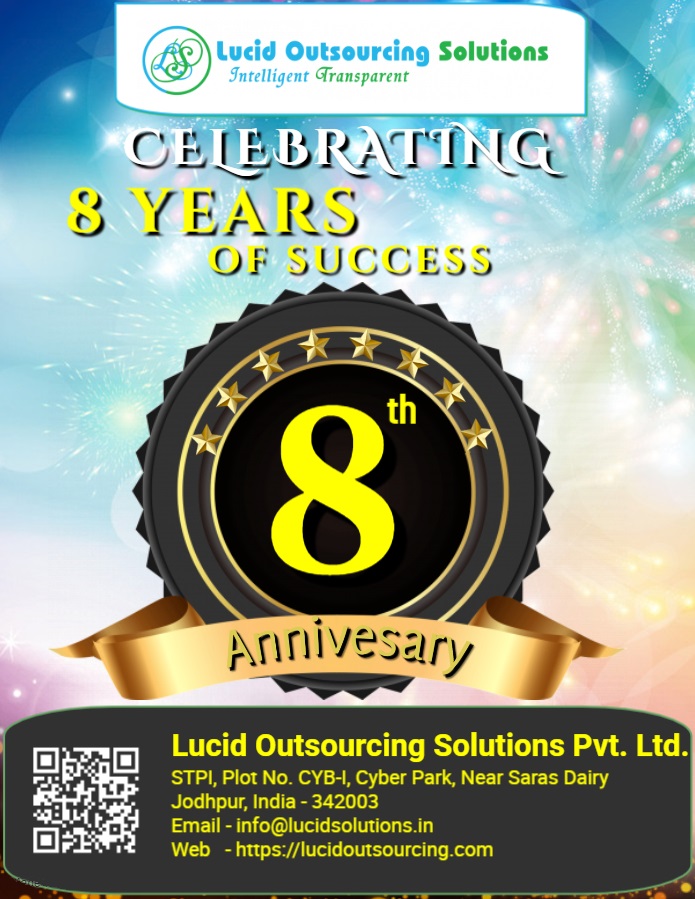 Today Lucid Outsourcing Solutions Pvt. Ltd. is extremely proud to be marking our 8th anniversary – a significant milestone that few startup companies achieve. Time sure does fly by. There have been many challenges and rewards that we have learned from. I appreciate them all.
It is particularly gratifying to be celebrating this anniversary as the future for our software services and products looks so bright. Our customers continually show their confidence in us by giving us their business, by sharing new opportunities and by recommending us to others.
I am grateful for that confidence and we will continue to do all we can to earn it. That confidence is possible because of our talented and dedicated employees. They do it with an extremely high level of quality, consistency and efficiency in mind. Those efforts and continued dedication gives us all reasons to be excited about our future.
To all our employees, customers, family and friends – I thank you for your continued support and dedication to Lucid Outsourcing Solutions Pvt. Ltd.
Here's to more fantastic years!
Yogesh Mathur
Founder & CEO
Lucid Outsourcing Solutions Pvt. Ltd.