Introduction To Cloud Computing
Cloud Computing refers to manipulating, configuring, and accessing hardware and software resources remotely.
Cloud computing is a subscription-based service where you can obtain computer resources.
Cloud Computing is a technology which makes it possible for you to access your information from anywhere at anytime .
Cloud computing enables users to consume compute resources as a utility -- just like electricity -- rather than having to build and maintain computing infrastructures in-house.
Deployment Models
Deployment models define the type of access to the cloud. i.e. how the cloud is located?
Cloud can have any of the four types of access:
Private Cloud
Public Cloud
Hybrid Cloud
Community Cloud
Service Models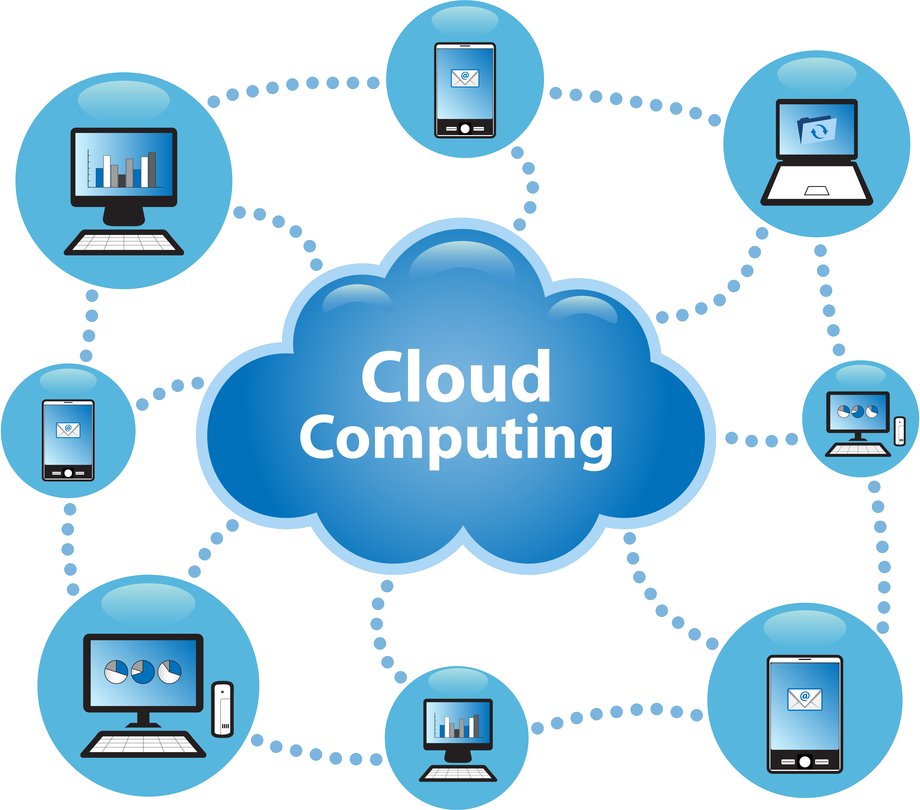 Cloud-computing providers offer their "services" according to different models.
These three different approaches to cloud-based services are:
Software as a Service (SAAS)
Platform as a Service (PAAS)
Infrastructure as a Service (IAAS)
Software As A Service (SAAS)
SAAS focuses on providing users with business-specific capabilities, such as email or customer management.
Some Cloud Providers For Software As A Services Are :
Google Apps: provides web-based office tools such as e-mail, calendar, and document management
salesforce.com: provides a full customer relationship management.
Platform As A Service (PAAS)
Platform-as-a-Service offers the runtime environment for applications. It also offers development and deployment tools required to develop applications.
Some Examples of Platform As A Service
Google App Engine: provides users with a complete development stack and allows them to run their applications on Google's infrastructure
Microsoft Azure Services Platform: provides users with on-demand compute and storage services as well as a development platform based
Infrastructure As A Service (IAAS)
nfrastructure-as-a-Service provides access to fundamental resources such as physical machines, virtual machines, virtual storage, etc.
Some Examples of Infrastructure As A Service
Amazon Elastic Compute Cloud (EC2): provides users with a special virtual machine (AMI) that can be deployed and run on the EC2 infrastructure.
Five Essential Characteristics
On-demand self-service
D Users can provision servers and networks with little human intervention.
Broad Network access
Any computing capabilitiesare available overthe network. Manydifferent
devices are allowed access through standardized mechanisms.
Resource pooling
Multiple users can access clouds that sen/e other consumers accordingto
demand.
Rapid Elasticity
D Provisioning is rapid and scales out or in based on need.
Metered or measured service
Just like utilities that are paid for bythe hour, clouds should optimize resource use and control it for the level of service ortype of servers such as storage or processing.
Advantages And Limitations
Flexibility.
Cloud computing allows your employees to be more flexible – both in and out of the workplace. Employees can access files using web-enabled devices such as smart phones, laptops and notebooks.
Data Recovery:
Cloud computing providers enables automatic data backup on the cloud system. The recovery of data when a hard drive crash is either not possible or may cost a huge amount of dollars or wastage of valuable time.
Auto Upgradable
Suppliers take care of the services for you and roll out regular software updates – including security updates – so you don't have to worry about wasting time maintaining the system yourself.
Low Cost
Cloud hosting enables the businesses to enjoy minimal expenditure. As everything can be done in the cloud, the local systems of the employees have very less to do with.
Sharing Capabilities
All your precious documents and files can be emailed, and shared whenever required. So, you can be present wherever you are not!
Increased collaboration
When your teams can access, edit and share documents anytime, from anywhere, they're able to do more together, and do it better.